Notice for the SOOM Raffle
This sales method introduced as an online raffle order to provide fairer opportunities and convenience to our customers,
And the winning customer can purchase the product through our official online store during the designated order period.
Fairness Compliance
Only members whose doll purchase history can be confirmed on our official website can apply once per person.
The raffle winner will be selected 100% randomly through the program, and noticed the list of winners for fairness.
The list of Winners will be noticed in membership number format for security.
Your membership number is the # number written right next to your account ID in 'My Account' page after log in our website.
Additional winners will be selected according to the unordered quantity among the first winners through a preliminary draw. 

Notice on application
Entries are limited to once per person, and duplicate entries will be invalid.
It cannot be changed options or cancel after application, so please apply carefully.
Membership registration and raffle application using macros are invalidated.
If payment is not made after winning, the application eligibility for future events will be restricted, so please apply carefully.
Please check our notice of the winner on our website directly.
Notice to winners
Only the winner can purchase, and eligibility to win cannot be transferred to another person.
Please note that if high-priced resale is confirmed through customer reporting and monitoring, the order will be canceled and the account blocked after confirmation.
Winners must place an order within the order period, and if payment is not made, the prize will be cancelled.
If the product option you applied and the option you actually ordered are different, the order will be canceled and the purchase opportunity will be given to the preliminary winner.
We are not responsible for any disadvantages caused by late confirmation of winnings, sharing of your account with others, or leakage of password, and cannot be applied any exceptions for purchasing, so please be careful.
Refund is only possible if exchange is not possible in case of defective product due to the limited quantity event.
PRECAUTIONS
The following cases are not defective so it cannot be exchanged, returned or refunded.
DOLLS
The photos on the product page are sample images so it may vary depending on the setting of the screen.
The head, body and parts are not exactly symmetrical due to the nature of handwork.
Face up and body blushing may have differences since they are produced by handwork.
'Removing the seam' is not included to 'Body blushing' option, and frequent movement of a ball jointed doll can damage the 'Body blushing'.
In the process of making doll, parting lines, gate (injection hole mark of the resin material), microbubble can be occurred.
Dark skin colors may noticeable small dots, microbubbles, marbling, gate finish marks, and parting lines stand out more than light colors. This is an inevitable phenomenon in the manufacturing process.
Dark fabric may stain doll if worn for a prolonged period of time.
Color fading or bleaching may occur when washing with chemicals(thinner, acetone, etc.).
Resin dolls are gradually discolored over time due to the nature of the material, especially it discolors faster when exposed to direct sunlight or indoor lighting for a long time, so please be careful in storage.
EYES
Defects that are not visible when the eyeball is assembled are not considered as a defective.
Microbubbles and slight scratches may occur due to the process of eyeball production.
There may be slight differences between both eyes since they are produced by handwork.
Please use the white clay for fixing eyes to prevent pigmentation in the eyes.
The eyes are gradually yellowed if it is exposed to the sun.
WIG
The image on the product page could look different from the actual product depending on the setting of the screen.
The image is could be different depending on the actual styling.
Please note that there may be individual differences such as the length and curl since it is produced by handwork.
The wig yarn may fall out little bit when using the wig for the first time, and there may be seams or other colored yarn inside of the head cap which occurs in the manufacturing process, but it is not a defective.
The cap may be seen through the wigs made of light-colored yarn.
Please note that dark colored wigs may cause stain and coloring when worn for a long time.
Frequent use of hair irons and dryers or styling at a high temperature can damage the yarn.
For some products, the wig cap may be seen depending on the design or styling.
OUTFIT ・ SHOES ・ ACCESSORIES
Since they are produced by handwork, pattern, wash, stitched, finishing can be different from the sample images.
Please be careful with wearing for a long period of time may stain doll.
Depending on supply and demand, raw materials may change without notice.
Please be careful not to damage the doll when wearing or removing the tight items.
The following cases are phenomena that may occur during the manufacturing process, so please note before purchasing.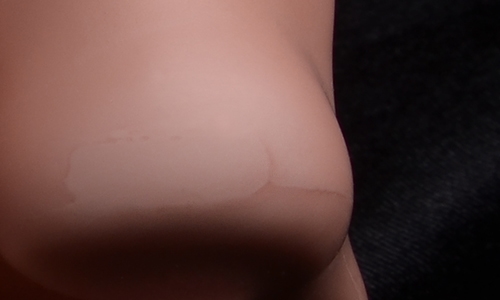 Gate marks
There are fine scratches due to sanding at the gate cut area, especially darker skin colors have little color difference from the surrounding area,
Parting lines 
Steps may occur during production, and there may be differences in degree. Particularly, for dark skin colors, there may be a color difference when rubbed with sandpaper, so no additional esthetic work is done.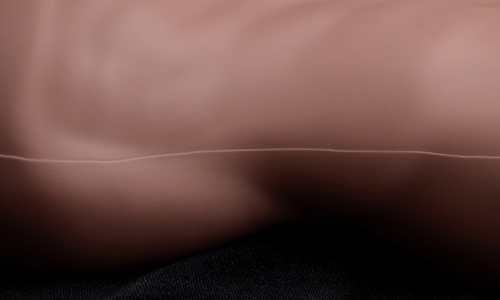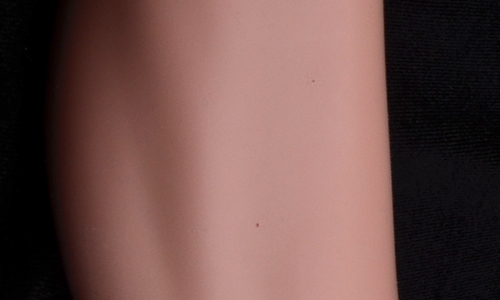 Small dots, Microbubbles
In the handcraft manufacturing process, small dots or microbubbles may appear due to fine dust, etc. Small dots, fine scratches, and microbubbles in areas other than the face part are not considered defective.
Color difference
There may be slight color differences between the head, body, and fantasy parts, and even with the same color, there may be differences depending on the production period. Also the same color may look different depending on the size or thickness of the parts.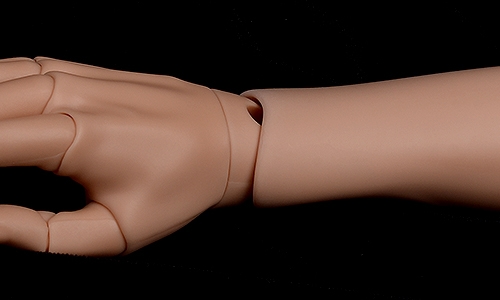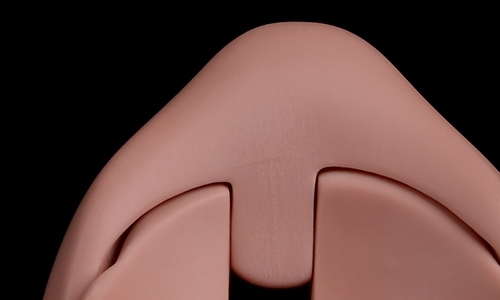 Invisible part
Depending on the dolls, the finish area on the inside of the head or the inside of the parts may be uneven, but it is not considered a defective since it is an invisible part.
Eyelid thickness 
For realistic expression, the eyelid part(eye hole) is made not thick, so it may be seen through fluorescent lights or sunlight.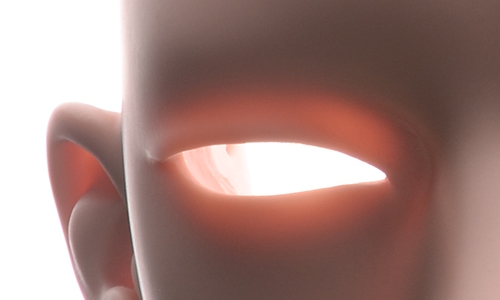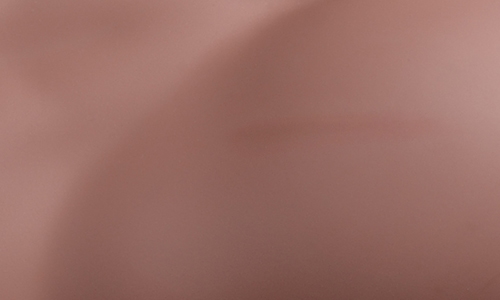 Marbling phenomenon
This is a phenomenon that may occur during the mixing process of raw materials with dark or pearly colors, so it is not considered defective or warranty repairing.
Oil stains
If the oil component of the mold remains on the surface of the doll during production, it may be seen a partial luster. It is more visible in dark skin colors and can be erased using magic blocks(melanin sponge).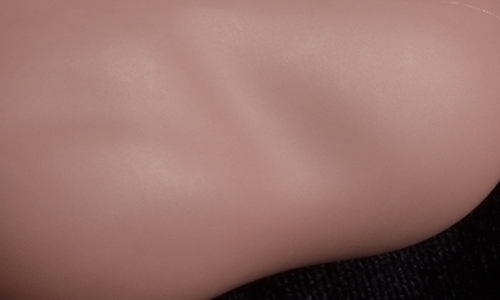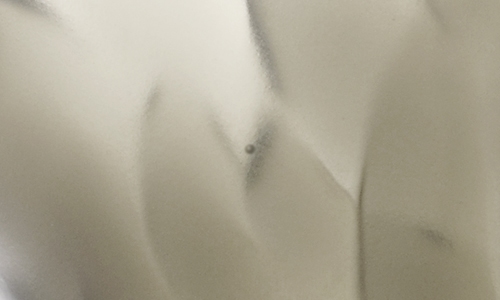 Microbubbles in the transparent resin
If the color of the parts with transparent resin is light, microbubbles inside the parts may be seen through.
NOTICE FOR THE RECAST PRODUCTS
Recast products cannot be guaranteed for the official warranty.
• Please do not use a store that sells recast goods. High risk of fraudulent transactions.• Products that sell at a lower price than the normal price of our site are likely to be recast dolls.• Please be careful for the seller who is selling our products at all times after sales periods or old products..• Our dolls do not sell other site except for the SOOM official website.• Please be careful for the seller who is copying images of SOOM on the AliExpress, Taobao, eBay, etc
.
SHIPPING GUIDE
We will do our best to provide fast and safe delivery.
SHIPPING GUIDE
Shipping Area: Worldwide
Shipper: EMS, or EMS premium(not available for some area)
Shipping fee: Automatic guide of EMS rates when selecting shipping area
Delivery time: 7~10 business days(varies by area)
Product preparation period: Made to order about 8~14 weeks | General items about 1~2 days.
* Some products may take more time to prepare the product.
* Overseas delivery may be delayed due to local customs.
SHIPPING GUARANTEE SERVICE
We're offering '100-Day Shipping Guarantee Service' to satisfy our customers.
If delivery is delayed more than 100 days from the full payment, we will compensate according to our regulations. For more information, please refer to SUPPORT-CUSTOMER GUIDE -Ⅳ-5.
IMPORT DUTIES
The buyer is responsible for the international shipments for which is import duties and taxes may applied. This charge is imposed in the destination country and we cannot handle with it.
If the buyer is returned with a refusal to receive the item, the related cost (round-trip shipping, handling fee, etc.) is buyer's responsibility.
EXCHANGE & RETURNS
Our products are made to order so cannot be returned, exchanged or refunded.
EXCHANGE & RETURNS
We only accept returned if there is a defective with the product.
If you find any defectives, please apply for AS through the Q&A board within 7 days from recieved date.
Requests for returns must include the order number and the photo that can be checked for the defective.
If the product is considered a defective, we will guide you through the return process to replace it with the same item.
When returning, all items (manual, accessories, etc.) must be delivered as new unused items.
In case of defective products due to our mistake, we will bear the returning shipping cost.
Return shipments without prior consent will not be accepted.
In the following cases, exchange or return are not acceptable.
• If the seller does not admit that it is defective (see note)
• If the product has been used, or the value of the product has decreased due to damage to the package or product.
• If your request for a replacement or return is received after 7 days from the delivered date.
• Damaged by the user's carelessness or simple changing mind.
CANCELLATION OF ORDERS
Cancellation of order will be refundable only if you cancel your order within 24 hours after payment. But if the order is canceled due to customer's change of mind or mistake, any charges incurred during the order payment or cancellation and refund process should be paid by the customer, and the refund amount may differ depending on the exchange rate.
Basically, made to order products cannot be canceled after 24 hours from the payment. In case of unavoidable cancellation is needed due to customer's situations, inventory handling cost (25% of order amount) will be charged, so please make an order carefully.
Please contact us through our Q & A board if you want to cancel your order.
A/S WARRANTY POLICY
We guarantee the warranty for our dolls as below.
Free warranty - The product is confirmed as defective after receiving the warranty application within 7 days from the delivery date.
Paid warranty - Product damaged by the user's negligence.
* Warranty offer period has not limited. Some products may be difficult to provide warranty depending on the molds after the absolute warranty period (2 years).
* Free warranty shipping fee is paid by us, but and paid warranty shipping fee should be paid by the customer.
* Please apply for the warranty through our Q&A board.
Last updated on 22/06/2021
Soom Korea reserves the right to take specific legal action against piracy and such derivative works.
Soom Korea is a partner with MarqVision to protect our intellectual property.
DOLLSOOM.COM    |    MARQVISION