Certificate Verification
You can check the Certificate of Authenticity information immediately by entering the serial number printed on your certificate.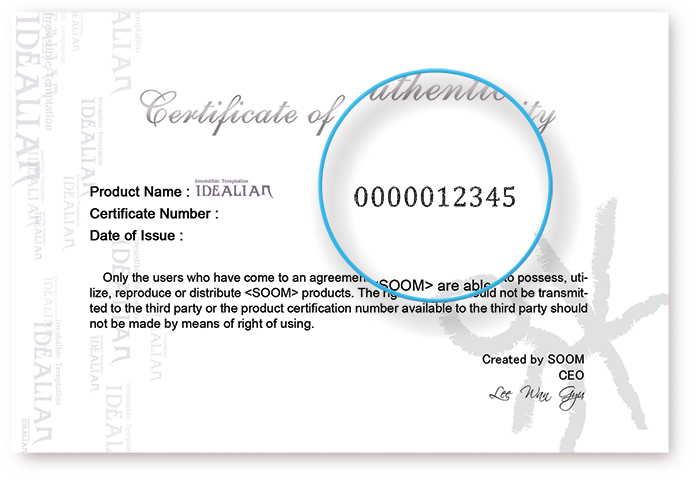 All SOOM dolls are issued with a certificate which is proving authenticity.

The certificate is required when you need a warranty request. It is not available without certificate, so please keep the certificate and not to be missed.

If you fail to check for the Certificate of Authenticity even though entering with correct certification number, please contact us through Q&A by attaching the picture of the certificate.

Please note that we may request a photo for detail and the order number, or your account ID to check the authenticity of your doll.

The certificate cannot be changed information after the initial issuance, and it cannot be reissued due to transfer, change name, loss or damage.